Reno Nevada
@
The Green Room
Celeste Lear & Divasonic rocked the house!!!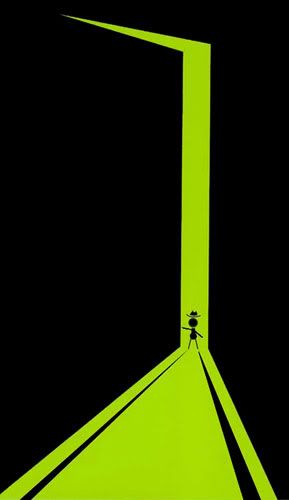 Celeste Lear met a downtempo queen on line named Artemis and immediately loved her electronic and ambient music. Artemis' husky, heavenly alto floats over dreamy organic soundscapes and smart, dynamic beats. Combining elements of trip-hop, drum and bass, breakbeat and poptronica, Artemis fuses a hybrid sound that can take you from a rocking club to a late night lounge and everywhere in between. So, Ms. Lear reached out in hopes of collaborating with other powerful independent women musicians like herself and invited Artemis to collaborate on shows.
Artemis and Divasonic are both Cyberset artists and partners of a collaborative Diva started with her first partner Rena Jones. Anyway... Celeste is thorough. She reached out to Divasonic too because Divasonic, a beautiful performer and producer, with ambient bass beats and acoustic piano and flute, heads an electronica collaborative named Digital Bliss Productions. Diva established an annual event called Estrogenesis produced by women artists of Electronic music in San Francisco, CA. (check it out by clicking here). This was all while Celeste felt the networking energy.
Ms. Lear began spreading the word of her upcoming album release "The Echo Inside" a few months ago in February.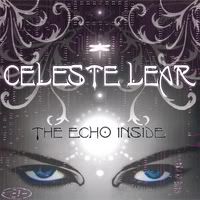 Well, to say the least, Celeste Lear fell in love with Diva's music too and invited both Artemis and Divasonic to join forces and set up a couple of shows in Santa Cruz, California and Reno, Nevada.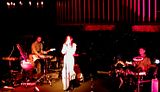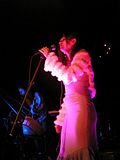 Brookdale Lodge May 6th, 2006
Well... I hear the show was phenomenal, but the house lighting and sound isn't the best. Artemis's music is spiritually saturated and colored in depth, so I know she did a beautiful job on stage. This is what I hear. This downtempo queen could hypnotize a nation. I'm sure she was a sensation. I saw her perform at the 14th annual Digital Be-In and whew!
So, after the Brookdale Lodge, which didn't have the biggest turn out, partially due to the story of it being haunted by 49 residing spirits and partially because of underground rumors of staff politics (strictly rumor I'm sure), the show was great, but the attendance was short. The ladies parted ways, Diva after the show and Artemis and Celeste Lear in the morning. Artemis returned to her Marin Ranch and Diva headed back to her Bay Area home and next to meet Celeste in Reno, Nevada to finish Celeste Lears Northern Tour.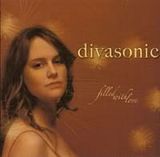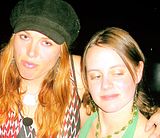 The Experience:
I drove up to Nevada with Divasonic to feature on a new track that we collaborated on production and writing named 'Seed'. We met Celeste, Peter, Bryan and Jeff at the Lear lair. From there we left for the show to set up and get sound checked. It was a great day. The bar reminded me of a secret hole in the wall. It was made of bricks and tucked in an alley between two businesses right on the street. The staff greeted us all with helping hands and drink tickets. Yes, it was a great night.
Diva sound checked first and enveloped the room with teasing sounds of what was to come. Meanwhile I talked with the band mates of Celeste. Bryan, the bass player is a grounded cat that's cooler than a Polar Bear's toe nail. Peter, the keys player, carries an alluring mystic that grabs anyone's attention. He stated he'd just done a photoshoot in LA before doing the tour, while explaining why he had two blue extentions in his hair that looked 'Native American'. Jeff the drummer explained how he happened upon the drumless band two weeks prior to the tour. He had just finished playing with Andre 3000 and re-settling in LA when he browsed Craigslist and found Celeste's add for a drummer. Well, Celeste was in for a treat.
During sound check for Celeste the band played a few tunes and each one made me jump and dance. Now, there aren't too many bands that grab my body the way Celeste's band does. When a band moves me I can't do nothing but pay each member the fullest respect. RESPECT!
After all the business of checking and situating occurred the doors opened at 8pm and Divasonic blessed the house with her beautiful music. She started with a new song from untitled upcoming CD. The song was called 'Changing Wind'...It was amazing! I got on stage and performed our piece 'Seed', which will get better as it is more polished. The house was packed. No one left the room. It seemed the room became more and more filled as her set went on. Diva performed her new single
"Filled With Love"
and "Candy Store" from her
"Birth"
CD. In awe the crowd sat quietly listening to every note being played and every lyric being sung. I hoped for dancing, but it felt like dancing wasn't as important to the crowd as it is to me. It didn't matter, the room continued to fill. By the time Divasonic retired from the stage the only consistent thing I recall hearing from Celeste Lear and other spectators is, "That girl is going places..."
After all of the anticipation Celeste mounted the stage with 'the band' and ripped the club a new "@$# hole". I couldn't help but fill my camera with pictures the entire night and I worked up such a sweat from dancing, there wasn't a beer that made me tipsy. Celeste's father and step-mother were present and according to her announcement mid-set, "This is the first show my father's seen my band play live". Every song had deep bass rythmes and Soul filled singing, drumming that was completely unbelievable and both the Keys and Guitar were singing to each other. A real band! A real funky band! They performed a number of new tunes; 'Letter From A Train', 'Mrs. Knievel', 'House of Glass' and my new favorite tune, "Tears in the garden" from her long awaited album
"The Echo Inside"
.
The experience filled me with love, with joy, with enthusiasm to continue my community building work and a sense of deep connection to the process of creating and performing music that makes people think, feel and move. All three ladies are certified lyricists. They have the music to back it up and the attitude to enrich any room they fill with their music. If I could relive it again I would, but it will forever be an experience I'm eternally grateful for. Thank you.
Celeste Lear
says, "I am at oneearlear@yahoo.com
...My band members names are:

For more information about Celeste Lear go to
http://www.myspace.com/celestelear or visit her home page at http://www.celestelear.com/
For more information about Artemis go to
http://www.myspace.com/artemis1 or visit her home page at
http://www.artemis.fm/
For more information about Divasonic go to
http://www.myspace.com/divasonic or visit her home page at
http://www.divasonic.com

other links to view:
http://www.digitalblissproductions.com/
http://www.Cyberset.cc
Artemis, Divasonic & Celeste Lear are members of


The Community Urban Soul Project

:


http://www.CommunityUrbanSoulProject.blogspot.com